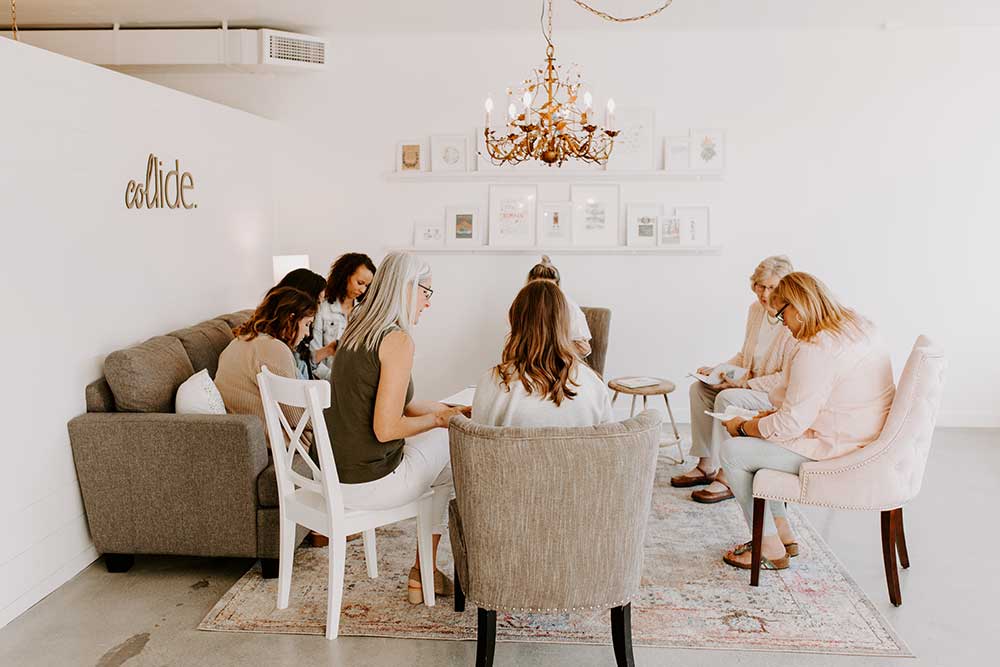 In highschool, I lived with an aunt whom God had graced with the amazing ability to transform furniture and rooms within the house in hours. I would leave for school on your average wednesday and come home and wonder if I was in the wrong house. I would sit on the same chair I sat on that morning and look around and what once was pink and floral and Victorianlike was now denim or yellow and, well different than it was at breakfast. I realized walls can change color, couch fabric can soften, furniture can be moved around and yet the same people occupy the house. It was then that I learned …it is the people, their personalities, their hearts, their love, their presence and their conversation that truly make up the house.
In the next few weeks, you might enter this "living room" and the walls might have wallpaper or different colors and the same furniture  might be here but in different spaces . It might look like a designer came in and spruced some things ups. Because they did!  And that designer, Lindsey Kiniry, who is on the Collide team-  I must give props to- for giving so much time and heart and creative motion toward making this new site more cozy, more spacious, more colorful, more useable and more like home.
You will notice some changes around here because we are merging the online blog ministry, the speaking ministry and the day of events I am apart of all under one roof. But I assure you, the people in this house have remained the same, so has the personality, the heart, the love, the presence and the conversations!
I hope you will find the new site more helpful and more of a living room that you will want to sit in and get a cup of coffee and peruse and stay while. Please give us grace as we remodel this house. It might take a lil' longer than my dear aunt's "in and out in a day" home makeovers:)