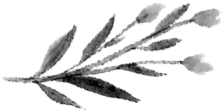 Classes & Groups
Classes & Groups
Real Conversations: How to Talk to Your Teen about the Tough Stuff
Saturday, September 30th, 2023, 9:00 am - 3:00 pm
Get Directions
Parenting a teen girl is no joke! It is a wonderful responsibility that comes with so much to navigate and teen girls are being faced with so many challenges on the daily. We want to come alongside you as a mom as you come alongside your daughter. So, come join other moms of daughters as we spend the day getting equipped together! We will learn from counselors, life coaches, educational leaders, child advocates, co-moms, and ministers.
Learn More
Classes & Groups
Collide and Converse: Fall Bible Study Group for Women
September 19th - November 7th, 2023, 6:00 pm - 8:00 pm
Join us this fall for an impactful in-person Bible study group, focusing on our Collide and Converse group video Bible study. This 6-week video series, taught by Collide's Founder and Director, Willow Weston, centers around New Testament stories of people having life-changing collisions with Jesus. This Bible study is completely free for you to attend.
Learn More