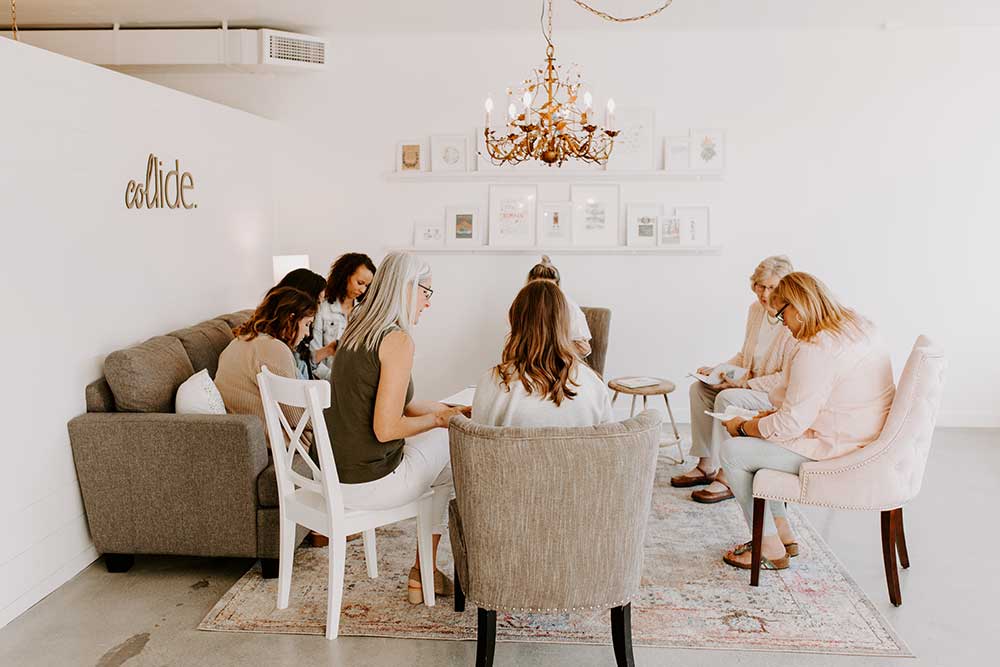 We are passionate about equipping women with the practical, realistic, innovative tools they need to grow in health and walk toward freedom.
God desires wholeness, bravery, hope, and thriving relationships for you and your life. However, now more than ever, many women experience anxiety in daily life, which can sometimes hold us back from the fullness and freedom God wants for us.
Tracking and noticing those anxious thoughts, and then employing strategies to cope in a healthy way can decrease anxiety over time. That's why we created an Anxiety Tracker, where you can jot down situations, thoughts, and the messages in your head that popped up as you encountered an anxious experience. By using this tracker consistently, you'll be able to see patterns and tackle your anxiety in an informed, equipped way that truly helps. 
We hope this tool is a helpful resource for you as you take brave steps toward health and wholeness.