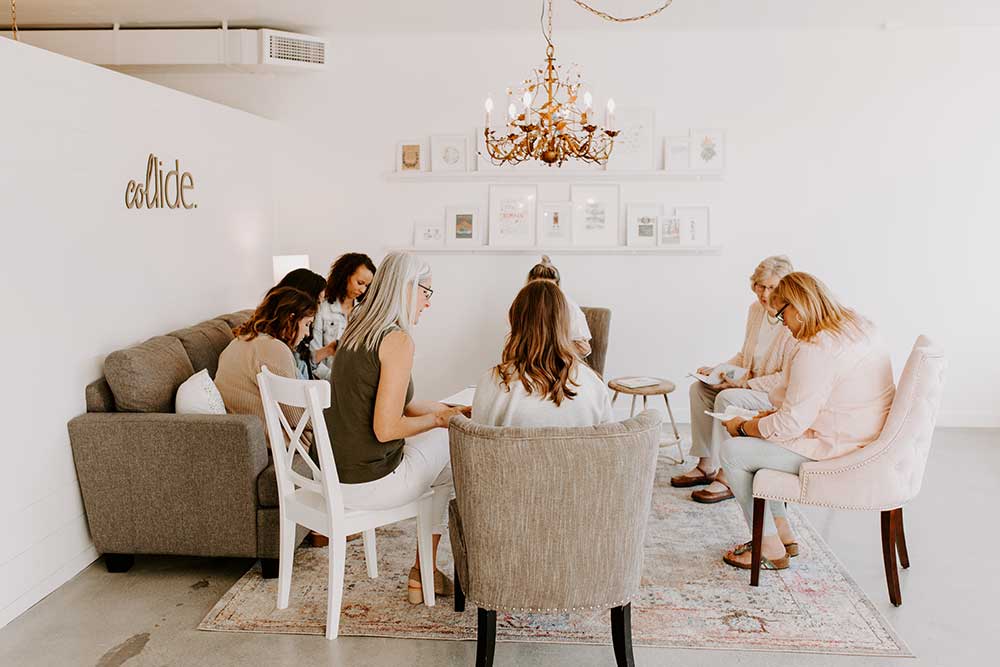 She looked at me on the sidelines of our son's football game. She had beautiful eyes and a heart even more stunning. She was missing her eyelashes. She wore a wig. In the midst of a conversation about her coming to speak at Collide, a women's ministry I had asked her to come and share her story at, she looked at me and said "I want to make my cancer count."
I realized that day she watches football games differently than I do. She watched them like she wasn't sure how many more she would get to watch. Just her presence pierced mine. It was the way she lived.
I get her. She is my age. She is married to a faithful, good man. She has kids and loves them like crazy and probably wants to watch them grow old. A few years ago she was diagnosed with stage 4 cancer and it had spread into her breasts, lungs and even spine. When she was at the Cancer care hospital, apparently a woman decked out in Harley Davidson gear challenged her: 'We're not dying from cancer, we're living with it.'" Julia's response?  "Could I lie in bed all day? Yes, but that's not living with cancer, that's dying from it." This kind of attitude led Julia to start an organization in the midst of her fight called Team Julia that is helping fund a cure for cancer and helping other cancer patients pay their hospital bills.
She wanted to come to Collide and share the story that God was writing with her life, but she ended up feeling too ill to make it. Instead of replacing her spot with another story, we felt led to do something else. We paused and all 200 of us and wrote into her story. We wrote prayers. We shared scripture that instilled hope and faith. We shared our own stories of grief and pain and God in it's midst. It was a beautiful moment. I drove up to her house to deliver those messages. She wasn't home. All of her kids came to the door. And I handed them all of the cards and asked them to give them to their mom. Days later, after reading these words of faith, hope and love from other women, Julia said they truly blessed her.
I can't help but think about that today.
She said goodbye to her children and her husband yesterday. I grieve for her. I grieve for them. No mom should ever have to say goodbye to her kids. In the midst of grief, all those who knew her can say without a shadow of doubt she truly made her cancer count. She used her pain and suffering for Glory. I am in awe of how she chose to live and die. May her heart, love, fight, strength and hope live on and continue showing God's love to those who find themselves like her on the sidelines watching the game differently, because they know it doesn't last forever.
Today if you want to help make her cancer count for those that are fighting the nasty painful fight, please check out Team Julia and give generously to a cause that is truly blessing people who need hope and help. https://www.teamjulia.org/
May God meet you on the sidelines and may you always hold present, that this, right now, is all you know you can play. You have today, make it count.