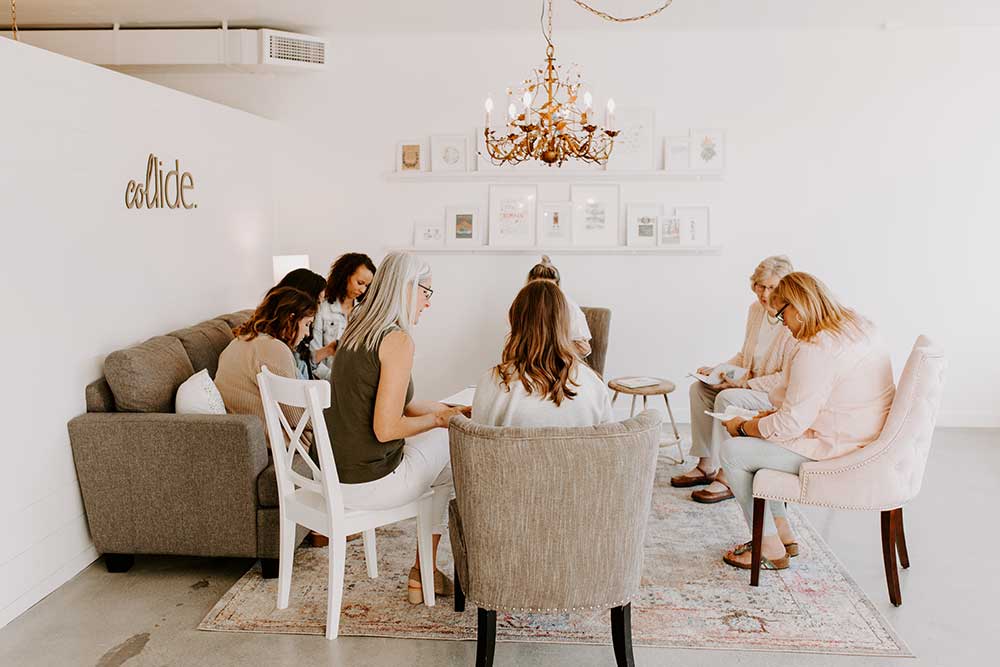 I woke up early this morning, pleading on behalf of a friend for her son. She goes in to receive test results from the doctor who wanted to meet her in person. The situation doesn't sound promising, but that could be fear's voice. I promised her I would fast and pray and as I do I keep thinking about this one collision with Jesus in the book of Mark.
A dad runs to Jesus because his daughter is sick and could possible die and he begs Jesus to go and heal her. His 12 year old daughter is ill and it is literally hell on earth to watch your little one be sick and in danger. This dad is in agony and knows not what else he can do. So he runs to the one who is known to boss storms around and turn limp hand's into fully funct
ioning limbs. This Jesus has taken nothing and made it something by turning water into wine. He has spit in mud and touched the eyes of blind men and they could see. It is He who this daddy runs to.
Jesus agrees to go to the daughter and in the midst of the journey, in a crowd of people a woman who has been bleeding for as long as the sick girl has been alive touched the hem of Jesus garment. This woman had been bleeding for twelve years and her condition has made it so that she was considered unclean. Most likely this isolated her from worship, friendships, career and even doing much of what she loved. She spent all she had on a fix and found herself with no fix and worse off than ever before. She had thought to herself "If I can just touch him I will be healed." Immediately she was. The bleeding stopped. She felt "freed from her suffering" the Bible says.
Power went out from Him. He stops.
He stops.
Now imagine being the dad. They just picked up their power walk speed to get to his sick daughter. She was going to get help! And the help stopped. Is Jesus taking his time? If I were the dad I would think "You don't have time to stop! My child needs you now!"  But Jesus halts right there and then and asks "Who touched my garment?" 
The woman confesses and Jesus responds to her act of faith by calling her "Daughter".
As Jesus moved on from her to journey toward the sick child, I picture this woman who once lived with a debilitating condition watching him walk away. As she saw his form, his stride, his direction away from her, she must have been struck, "He stopped for me."
He stopped for me.
As Jesus' form disappears in the distance the father's friends come to Jesus announcing that the child has died. Jesus plugs his ears, ignoring them and says almost as if introducing us into a mantra"
"Don't be afraid, just believe." 
"Don't be afraid, just believe." 
"Don't be afraid, just believe."
When Jesus arrives at the house, what does He do? Does He consult a doctor? No, He himself  had said at one point "It is not the healthy who need a doctor, but the sick." And people experienced Jesus as a doctor to the sick. Here he would be no different. He walked in and suggested the young child was asleep, perhaps to calm her parents down and give them hope. Almost as if to say, "I've got this. This will be about as easy as waking a sleeping child." 
What is crazy about this collision is that Jesus goes to be with this child. He doesn't bark out some order to the Divine power storehouse to heal. He doesn't beckon the same power that went out from his garment to go to touch this kid. He doesn't command an "Abracadabra" and she is healed. Jesus steps foot in her bedroom. You can almost picture it. He walks in and sees the Goodnight moon book she has had all her life, her watercolor paintings of rainbows and sunshine and her stuffed animals at the foot of her bed and He kneels beside her. Remember this is God in the flesh-God walking into a child's bedroom and spending time with her as sick as she is. This is God who made this child. I hear that today… God made my friend's child. He wrote his story into being. He cares about this boy. Jesus walked out of that room and when he did, so did the sickness. Jesus even goes so far as to say "Now get this kid some chicken soup and popsicles!"
In the same way that Jesus stopped for the women hemorrhaging, Jesus stopped for the sick child.  He is a God who stops. My prayer this morning is that my friend's would collide right smack with the One who stops for each one of us. Please join me in prayer.