A Gathering of Women Colliding with Jesus
Collide conferences draw women from all generations, faith backgrounds and experiences. Grandmothers, mothers, daughters, sisters, friends, and coworkers all come from various cities to experience these life changing events. Every conference is crafted around a passage where Jesus collides with someone in the New Testament. These powerful gatherings often include speakers, live artists, creative exercises, dessert, reflection, worship, and prayer. Attending a Collide event is a unique experience that women walk away from feeling refreshed, energized, hopeful and changed.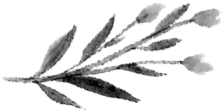 Upcoming Conferences
Reckless
Friday, May 19th, 6:00 pm - 9:30 pm
Sometimes love feels so beyond one's reach. Come gather with other women and hear inspirational stories of the radical and reckless love that chased them down and now propels them to change the world by loving others.
Learn More
Snag My Seat