A Gathering of Women Colliding with Jesus
Collide conferences draw women from all generations, faith backgrounds and experiences. Grandmothers, mothers, daughters, sisters, friends, and coworkers all come from various cities to experience these life changing events. Every conference is crafted around a passage where Jesus collides with someone in the New Testament. These powerful gatherings often include speakers, live artists, creative exercises, dessert, reflection, worship, and prayer. Attending a Collide event is a unique experience that women walk away from feeling refreshed, energized, hopeful and changed.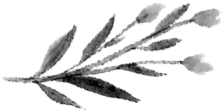 Upcoming Conferences
If I Could Tell You One Thing
Friday, May 13th, 6:00 pm - 9:00 pm
We invite you to gather for a collection of stories from women
wise in years and faith, passing along what they wished they would have known.
Learn More
Grab My Ticket
All the Best
Friday, November 4th, 6:00 pm - 9:30 pm
How do you choose your best yes with so many dreams, opportunities, and relationships fighting for your attention?
Learn More
Grab My Ticket
Spring 2023 Collide Conference with Lisa Harper
Friday, May 19th 2023, 6:00 pm - 9:30 pm
We can't wait to welcome back Lisa Harper to our event on Friday, May 19, 2023 in Bellingham, WA. More details are coming soon, but …
Learn More
Grab My Ticket