Gathering Together for Growth
Are you looking to grow in your faith? Desiring to collide with Jesus? We have in house groups that gather and walk through our Collide Bible study content. You will be challenged and experience transformation as you meet with other women seeking to grow alongside you.
Curious to learn more about all the books? We've got all the details here.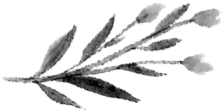 Upcoming Groups
Wanna join the fun and host a study?
Women have been gathering to host Collide Bible studies in their favorite coffee shops, at their churches, in their homes, and even digitally in private Facebook groups. You too can lead a study and grow as you are used to help others grow. We have everything you need to set you up to invite the ladies in your life to be challenged and encouraged through a Collide Bible study.
Tell Me More